Fancy a break from the usual December festivities of egg nog and fruit cake? If you want to tackle something more adventurous than braving those Christmas sales, we've got 5 fantastic alternatives (whether you've got a weekend or 2 weeks), taken from A Year of Adventures. Starting planning now.
DO: Swim with orcas in Tysfjord, Norway
TYPE OF ACTIVITY: Snorkelling/wildlife watching
FITNESS/EXPERTISE LEVEL: Cold blood an asset.
WHY NOW? Orcas generally arrive in late October and leave in January.
Mid-autumn signals the arrival of migrating herring and, behind them, hundreds of orcas into Norway's Tysfjord, around 250km north of the Arctic Circle. For three months the killer whales stay, chasing herring while rugged-up wildlife watchers chase them. You can remain in the trawler or Zodiac for a surface view, or seize the rare (if chilly) opportunity to snorkel among these sleek giants. Sea eagles also have an appetite for Tysfjord herring, picking off the shoals as they're chased to the surface by the orcas. Lift your eyes from the fjord and you're also likely to be treated to the Northern Lights stellar spectacular.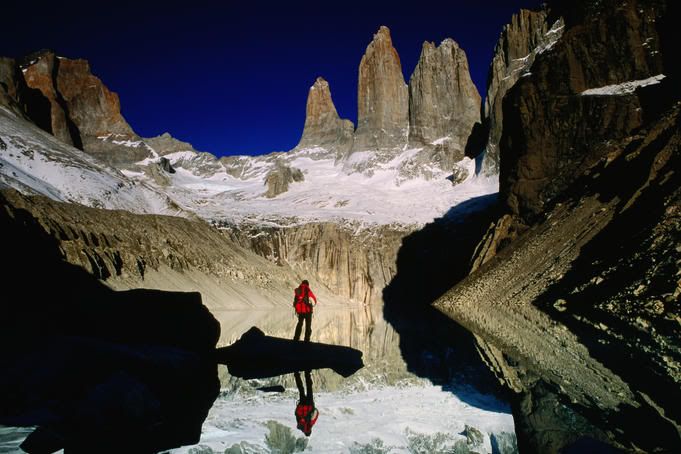 DO: Hike at Torres del Paine, Chile
TYPE OF ACTIVITY: Hiking
FITNESS/EXPERTISE LEVEL: Good fitness required.
WHY NOW? The shoulder summer season of December is one of the best trekking times
Soaring more than 2000m above the Patagonian steppe, the Torres del Paine (Towers of Paine) are spectacular granite pillars that dominate the landscape of what is arguably South America's finest national park, Parque Nacional Torres del Paine. For hikers, this 181-sq-km park is an unequalled destination, with a well-developed trail network and refugios (mountain huts) and camping grounds at strategic spots. For most trekkers the question is whether to circuit or to 'W'. Circuiting takes around eight days, while the popular W trek, named for the route's in-and-out shape, takes around five. Walking the complete Torres del Paine circuit takes in the W plus the more remote back side of the massif. There are eight refugios for trekkers in the park, and the availability of hired camping equipment at all refugios.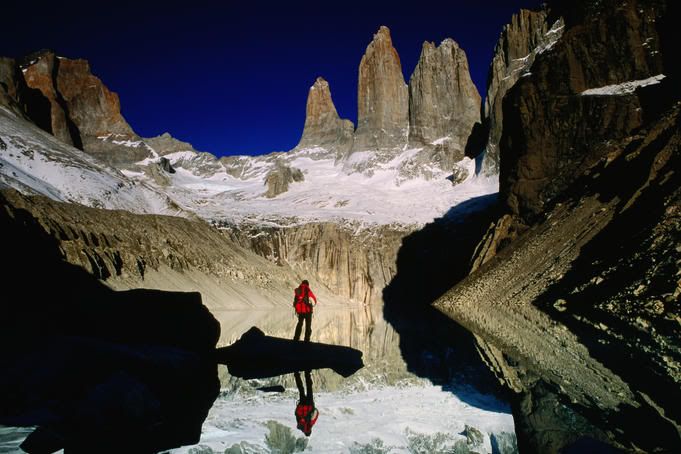 DO: Zorb in Rotorua, New Zealand
TYPE OF ACTIVITY: Zorbing
FITNESS/EXPERTISE LEVEL: Not required
WHY NOW? Decent weather and Rotorua's holiday crowds are a week or two from arriving.
Zorbing is simple in theory: wriggle inside a large plastic ball and roll down a hill at speeds of up to 50 km/h. A cushion of air protects you from the hard bumps, while the centrifugal force pins your body to the ball in the manner of a gravity-defying show ride. It's dizzying and disorienting, but it wouldn't be a New Zealand adventure if there wasn't a way to spice up the activity even further. In this case, the evil sister is Zydro, where a bucket of water is poured into the Zorb, drenching you (and up to two other people inside the Zorb with you) as you scream your way downhill. Cold water or warm water, it's your choice.
DO: Canopy tours at Santa Elena, Costa Rica
TYPE OF ACTIVITY: Zip line (flying fox)
FITNESS/EXPERTISE LEVEL: Not required.
WHY NOW? Zip through the rainforest at about the driest time of year.
In green and clean Costa Rica, the term 'canopy tour' might sound like a sedate peek into the foliage of a cloud forest but that would be a lie. Think instead of being strapped into a harness, hooked on to a cable-and-pulley system and sailing through the rainforest at high speeds á la George of the Jungle. Operators sell this as a great way to see nature, though the only way you're going to see a quetzal on one of these things is as you speed past it. There are now around 80 zip lines throughout Costa Rica. You'll still find many of them in Santa Elena and the neighbouring Quaker settlement of Monteverde.
DO: Plymouth-Banjul Rally, England, France, Morocco, Mauritania, Senegal, Gambia
TYPE OF ACTIVITY: Motoring rally
FITNESS/EXPERTISE LEVEL: Not required.
WHY NOW? Cars leave from Plymouth through December.
Like the look of the Paris–Dakar Rally but haven't the necessary money or the speed? Perhaps the Plymouth–Banjul Rally is the event for you. To take part in this annual, noncompetitive rally, your vehicle must have cost less than £100 (Ladas are a favourite) and you must have spent no more than £15 on preparing the car. Then all you have to do is nurse the thing across six countries and 6000km into the Gambian capital of Banjul, where your car will be auctioned in aid of local charities. There's no fixed departure date and it'll probably take you around three weeks – you can take even longer if you want to look around a bit as you drive.